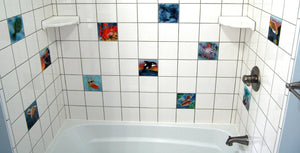 Custom Decorative Tile For
Bathroom, Shower, Kitchen, Behind Range, Above Mantle, Entryway, Pool...
Tranform Your Walls and Backsplashes into a Work of Art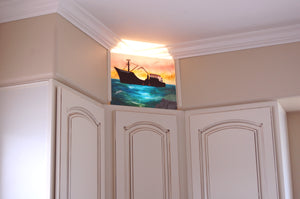 Fused Glass Design Ideas
Alaskan Glassy Waters Studio offers a wide range of handmade glass tile, decorative glass for windows and fused glass accents for home or business. Specializing in innovative fused glass design, our glass creations offer individualized customization with every project. Our work features a wide variety of patterns, colors and textures, bringing all the qualities of glass to life. Each piece is made uniquely and to your specification. You may send us images and pictures to be translated into a personalized piece of usable art.
A Modern Alternative For Stained Glass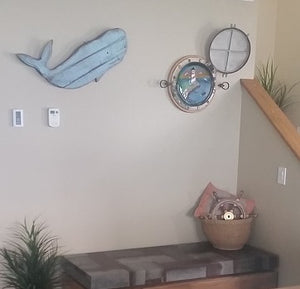 Decorative Fused Glass for the Home or Business
Alaskan Glassy Waters Studio specialty is creating custom-designed, purposeful and decorative glass art for the home.  In addition to creating original art work, they enjoy crafting unique window panels, privacy windows, window transoms, portholes, door panels, fused glass tile, decorative wall tile accents, bathroom tile designs, custom glass tile backsplash, accent tile above range, pool tile, and more. We work closely with individual customers to bring their dreams and/or visions to life!  All pieces are 100% glass . . . no decals, inclusions, paints, enamels, etc.
Subscribe to our newsletter
Promotions, new products and sales...directly to your inbox.